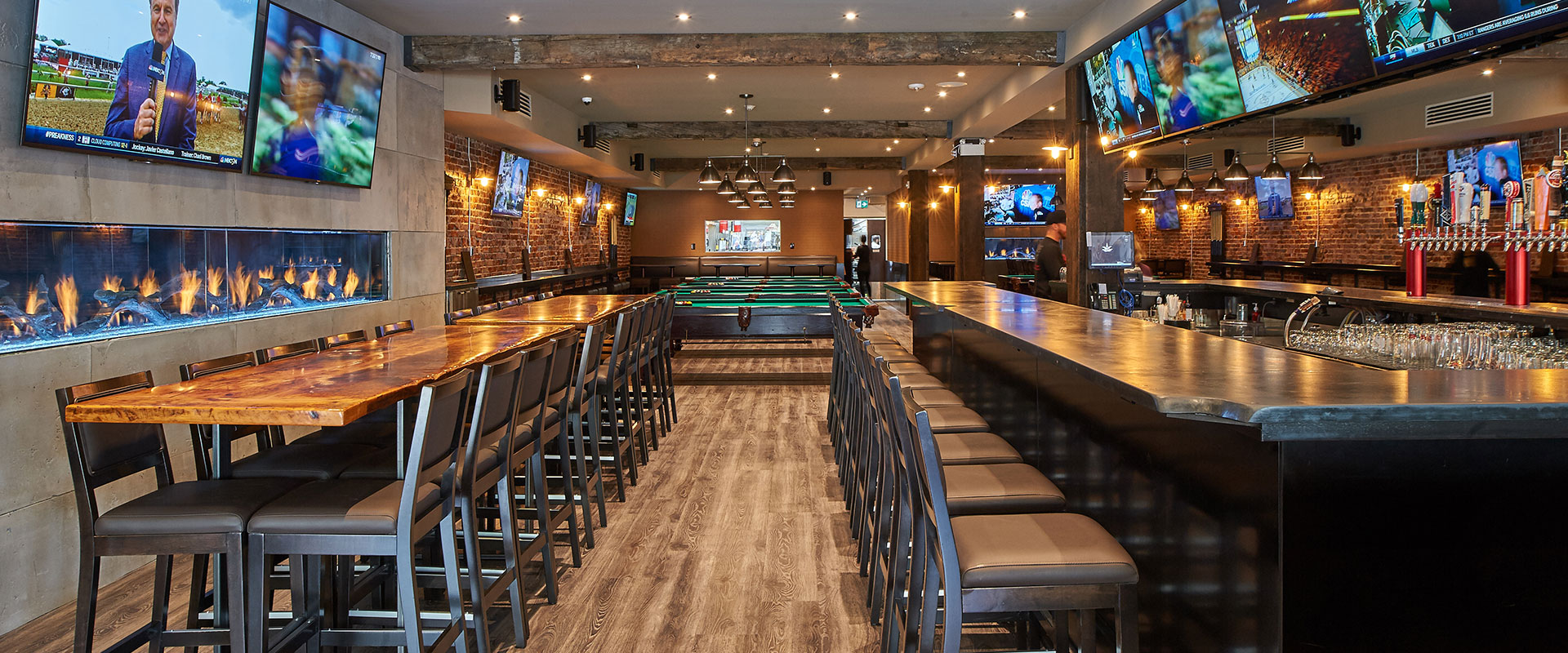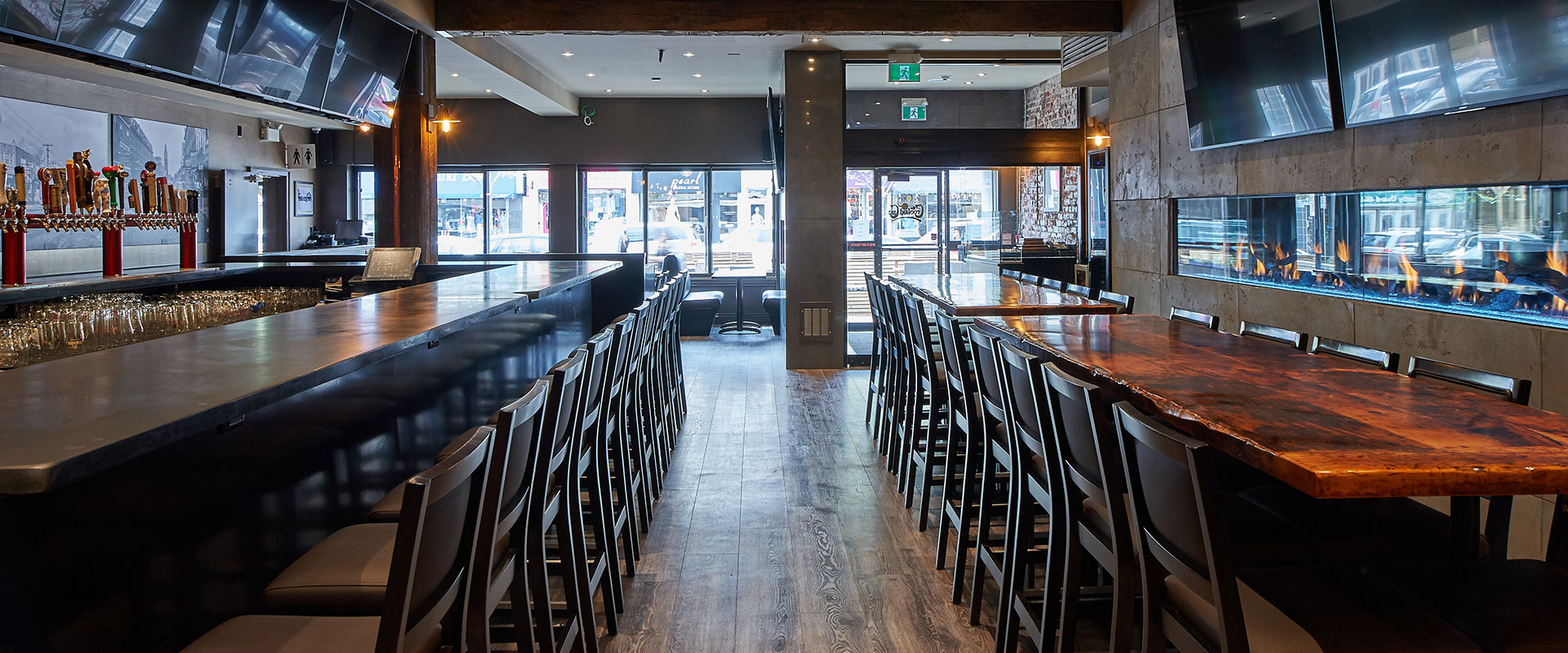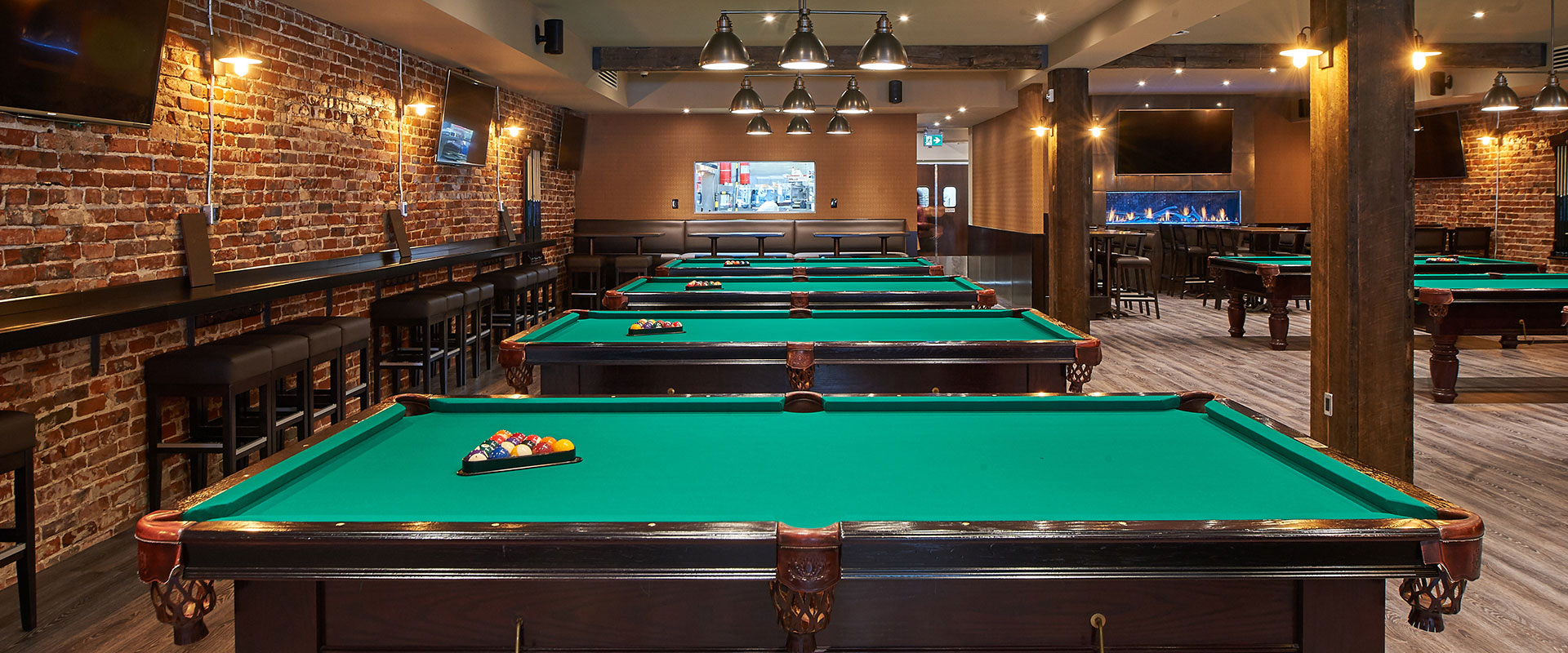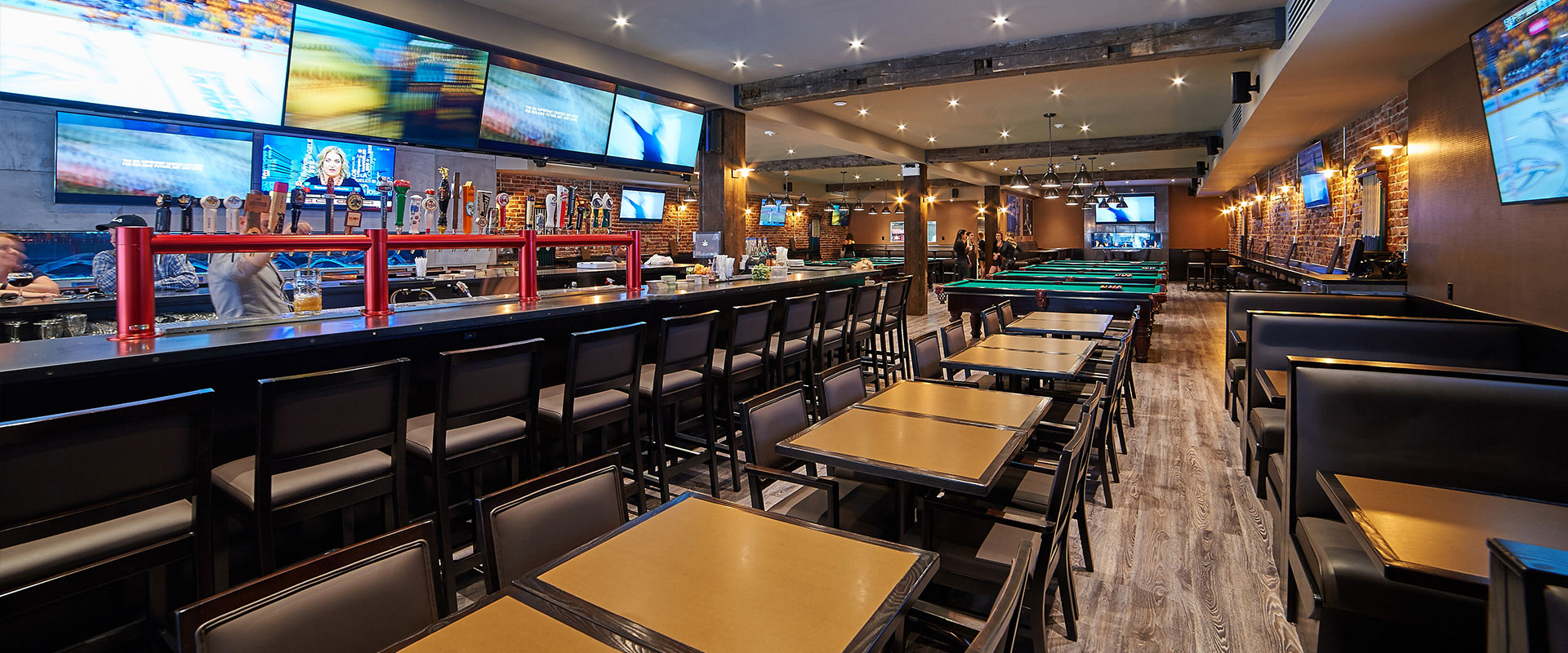 Groups

SECOND FLOOR PARTIES & EVENTS
At The Crooked Cue we have a 5000 square foot second floor area, that is great for your casual to formal events, from 15 up to 250 people. We have hosted over 1000 corporate and social events up there over the last 17 years.
Book one of our cozy private lounge areas and have your guests enjoy
great food, pool, ping pong, dancing, and/or a pool tournament.
The ideal venue for any family, social, or corporate event!
Contact us directly by e-mail to book your event: mississauga@crookedcue.ca
---
PRIVATE LOUNGES & POOL TABLES
Option 1: SECOND FLOOR EVENT VENUE BUYOUT

Recommended for parties of 100-230 people
5000 square foot second floor area, newly renovated, 3 private lounge areas, fireplaces, harvest tables,
Big Screen TV's, 12 pool tables, bar with 20 craft beers on tap, washrooms, separate entrance, dance floor if desired.
SECOND FLOOR VENUE BUYOUT ROOM RENTAL RATES (includes pool rental)
Sunday to Thursday Evenings $1000 + HST
Friday, Saturday Evenings - $1500 + HST
Daytimes before 6 pm - $200 per hour + HST
FOOD, DRINKS, and TAXES, ARE EXTRA
Option 2: PRIVATE LOUNGE AREA WITH POOL TABLES/PING PONG

Recommended for parties of 15-100 people
Lounge area(s) appropriate for the number of people in the group. Lounge areas have seating with harvest tables,
fireplace, big TV's, and pool tables adjacent.
There is no charge or rental cost for a private lounge area.
There is a charge for pool tables/ping pong rental, food, and drinks.
TABLE RENTAL
Pool tables and Ping Pong tables can be rented by the hour or for the evening,
$20+ HST per pool table per hour, or
$100 + HST per pool table, flat rate for the evening.
$24+ HST per ping pong table per hour.

BAR OPTIONS:

CASH BAR
The bar tab will be cash and carry. Your guests will be responsible for paying their own beverages.

HOST BAR
Full open bar and your guests will enjoy any drinks available in our fine collection without price restrictions.
Or, a partial host bar which has a price cap on drinks which allows beverages within a price range.

DRINK TICKETS
The Crooked Cue can provide you with drink tickets to distribute to your guests.
These tickets can be redeemed at the full bar or partial bar and our staff will add the drink on your tab.

Reserve your event now!
Contact John Pappas at The Crooked Cue for bookings, (905) 271-7665 / jpappas@crookedcue.ca
---
---