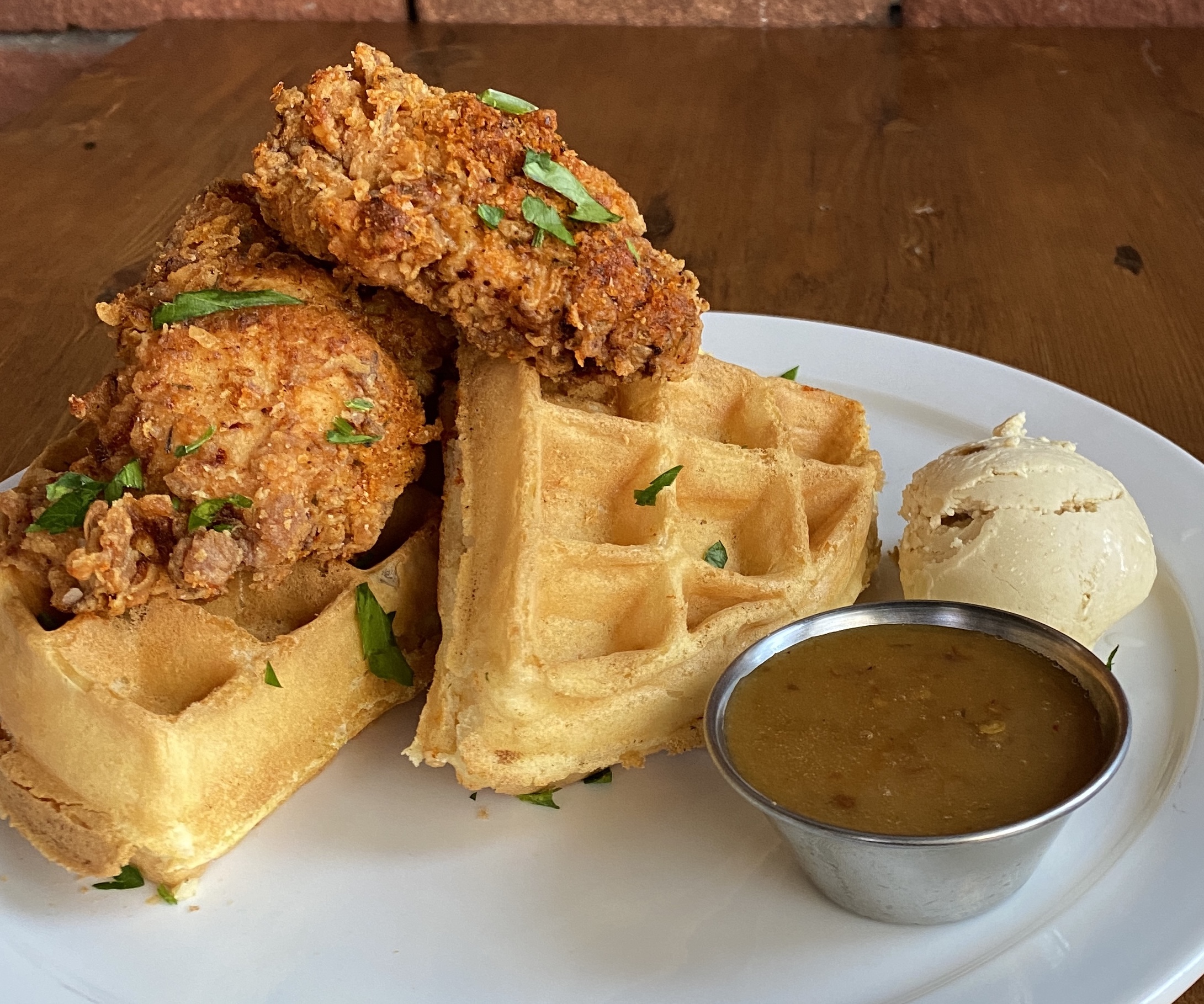 SUPER TASTY HEALTHY BOWLS
Baby Greens
Mixed Kale + Arugula, Tomato Chutney + Cider Vinaigrette
Warm Cauliflower Bowl
w/ Arugula + Roasted Kale, Curried Rice, Candy Cane Beets, Crispy Chickpeas + Tahini Vinaigrette
Half Kail! Caesar
SCHOOL'd Kale, Crispy Leeks & Capers, Polenta Croutons + Avocado & Cashew Caesar Dressing
Kail! Caesar
SCHOOL'd Kale, Crispy Leeks & Capers, Polenta Croûtons + Avocado & Cashew Caesar Dressing
PRINCIPAL'S OFFICE
*All Sandwiches Served w/ Your Choice of Side Salad or Ontario Russet Fries
Bacon Cheddar Burger
w/ Savoury Tomato Jam, Garlic Pickles, Roasted Kale + Sriracha Mayo
Spinach + Artichoke Grilled Cheese
w/ Shredded Parmesan + Gooey Mozzarella on Crispy Sourdough
The Hall Monitor
Crispy Fried Chicken Breast Tossed in Hot Honey w/ Shredded Iceberg, Tomato, Pickles + Spicy Aioli on a Toasted Bun
I Lost My Poor Meatball
Mozzarella-stuffed beef and chorizo meatballs, sitting on a bed of roasted tomato pomodoro spaghetti. Served with garlic toast.
BRUNCH CLASSICS
Buttermilk Fried Chicken & Waffles
Stacked High w/ House Honey Sauce + Brown Sugar Butter
Black n Blue Flapjacks
Stacked High w/ Black + Blueberry Sauce, Brown Sugar Butter, Real Whipped Cream + Pure Maple Syrup
The Safe Bet
Two Soft Scrambled Eggs w/ Sugar Cured Bacon, Pan Fried Hash, Mixed Greens + Warm Cheddar Chive Biscuit
Super Cheesy Bacon French Toast
w/ Loads of Gooey Cheddar-Jack Cheese, Ontario No. 2 Maple Syrup + Served w/ Mixed Greens
Krispy Krunchy French Toast
Rolled in Snap, Crackle + Pop w/ Peach Raspberry Compote, Sugar Dust + Brown Sugar Butter
Millenial Toast
Artisan Sourdough Piled w/ Savoury Mushroom Bacon, Smashed Avocado, Artichoke & Cannellini Beans, Fresh Basil & Cilantro, Cherry Tomatoes + Served w/ Mixed Greens
Synonym Toast Crunch
Smothered w/ Decadent Dulce de Leche & Cream Cheese Frosting + Topped w/ a Saturday Morning Favourite
Hot Drinks
Locally Roasted Organic Coffee (473 mL)
Organic Teas (473 mL)
Tea Selections Include Breakfast Blend, Earl Grey, Chai, Moroccan Mint, Jasmine Green, Chamomile Lemon + Honeybush
Cold Drinks
Home SCHOOL'd "Juice Boxes" (330 mL)
Individual packaged freshly squeezed juice selections. Ask your classmate about today's options.
Iced Organic Coffee (473 mL)
Assorted Soft Drinks (355 mL)
* Menu items and prices are subject to change without notice and are displayed for informational purposes only.
* Dishes can not be modified. Please let us know about any allergies or sensitivities as we use a variety of fresh ingredients that may not be listed.